Connector Types
CVBS
A CVBS signal is mostly transmitted over an RCA cable. Most connectors will have 3 cables. A yellow one for the video signal and a red/white pair for the stereo audio - the red cable is used for the right hand side audio, the white for the left.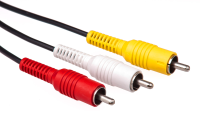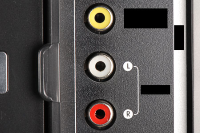 Images from Wikipedia.
SVHS
SVHS has a smaller connector and is the rarest of the three standards to be seen on consumer electronics. It does appear but mostly in combination with a SCART option, which is preferable.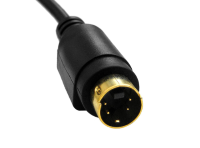 SCART
A SCART plug is pretty big with up to 21 pins. It is keyed with a triangle shape so you cannot plug it in the wrong way round.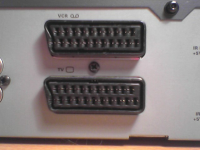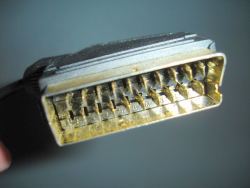 Images from Wikipedia.
Component Video
Whereas SCART uses a big connector to transmit all the signals, Component Video transfers the red, green and blue signals over individually designated cables with an RCA plug. The extra 2 connectors are for left and right audio.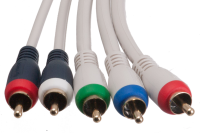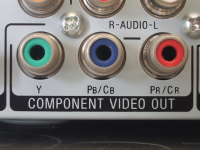 DIN Sockets
DIN or "Deutsches Institut für Normung" is a standardized plug used a lot in the 70s and 80s, so you will find it on older home computers such as the Atari 800 and Commodore 64 as well as consoles such as the Sega Master System and the first Megadrive models.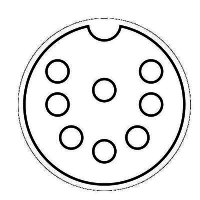 The DIN pinout is different for each system, so you can't use a Master System cable on a Commodore 64. A Master System cable on a Megadrive or a Commodore 64 cable on an Atari 800 however will work. A Commodore cable will mechanically fit on a Master System but it will not work, as the pins are assigned/used differently.
It is noteworthy that there are 2 major types of home computer DIN cables. The first one uses 5 pins + ground and can only transfer a CVBS signal. This is found on earlier Commodore 64s and the 8 bit Atari computers.
Later Commodore 64s use a 7 pin + ground design to add a Chroma / Luminance S-VHS signal. For backwards compatibility a composite video signal is also available.
All these pinouts can be converted to either RCA or SCART plugs. On the 5-pin type connectors only CVBS will be available.
For a more detailed write-up on the Commodore 64 video port, check Ilesj's Blog.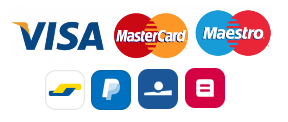 Shopping cart
No items in shopping cart.